We specialise in the high-end residential sector for private individuals and property developers.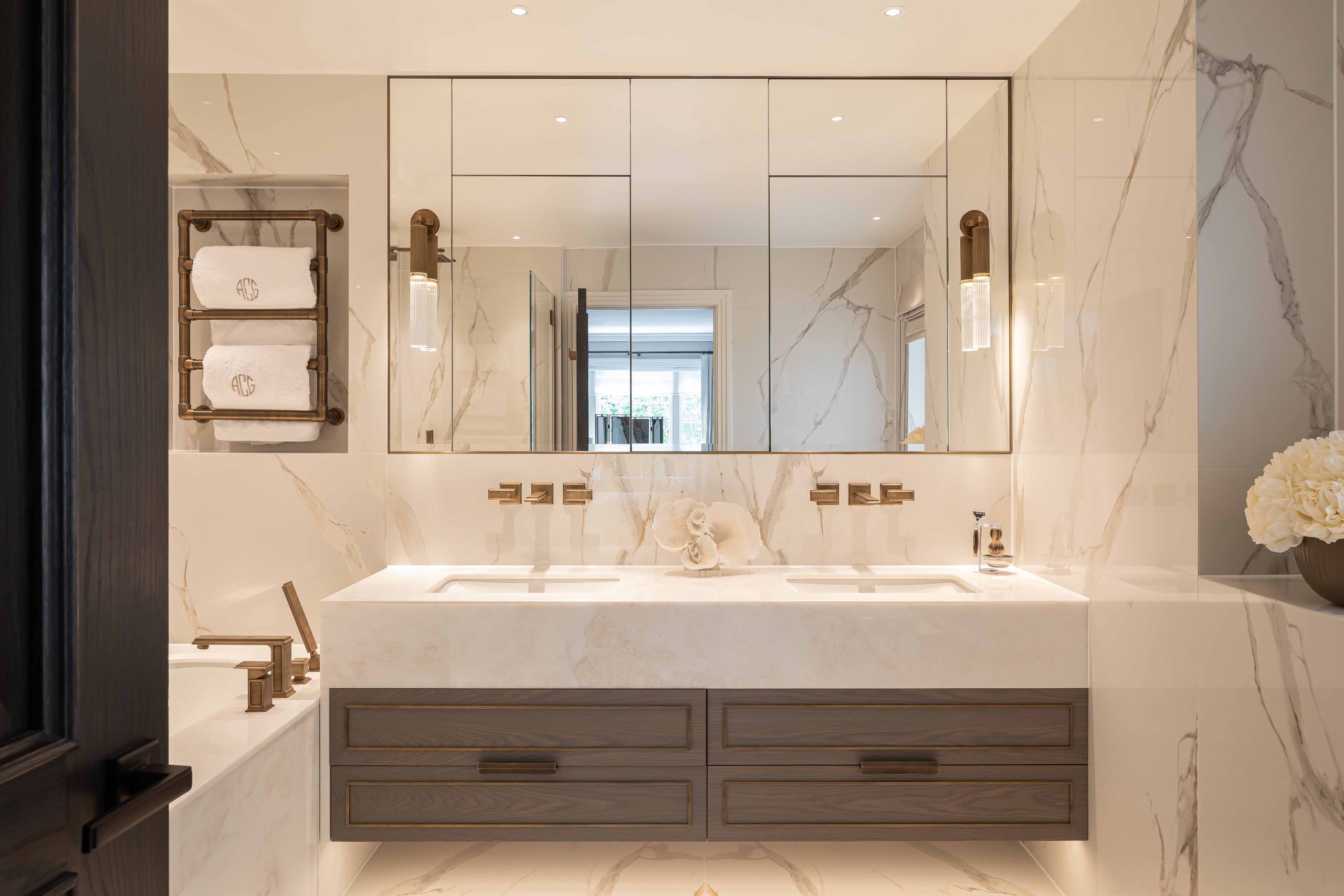 Our Ethos
Our ethos is to work within budget and programme parameters, providing Clients with our expertise to realise their vision. Using our passion for design we aim to deliver a timeless aesthetic that surpasses the Clients expectations, ensuring a bespoke and tailored service to each individual brief.
We believe in building a strong rapport with our Clients and the wider project team to ensure a project is successful. We work hard to develop our working relationships and are selective of our projects to enable us to dedicate our time accordingly.
The Studio
Samantha and her team are highly experienced and provide a complete service to take a project from concept to completion.
Whether the scope is a full renovation or simply to add some finishing touches, we are here to provide a warm welcoming hand to your project.
Your interpretation of our brief, and comprehension of our vision resulted in us now having the privilege of living in our perfect and fabulous home. I still marvel at the little details and how good they are. To be able to get every one of the 15 rooms and 10,000 sq.ft. just right is quite an accomplishment!

– Private Client

Firstly, I must say how lovely the house is now looking after the final pieces have been added. My wife and I are both delighted with the finished project and truly feel that you have taken the brief and made our home, a lovely family space. So from both of us, a big thank you!

– Surrey Client

Samantha when I first approached you I thought it would be fabrics and curtains, I underestimated the level of detail you would bring to the project. I value your commitment and now friendship and I look forward to working with you on our next project, a warm thanks as always.

– Chelsea Client

Walking in your design is joy, I still can't believe this is my home, it is beautiful! – thank you Sam

- Hampstead Client

Samantha thank you for everything, we will order some more pieces now that we have moved in and would also like you to help on our London home if that is ok. Thank you!

- Esher Client